Recent Update 11/17/2014
This year's Living Green Awards
Click to view this email in a browser
Check Out:  Holiday Open House, Film Premier,
Club News & More                                   
SAVE THE DATE: new day & location !
RGSC Holiday Open House Sunday Dec. 7, 2014  2-3:30 pm
Special Guest Speaker: Anita Tuttle-"All About Native Plants"
Rappahannock Central Library, 1201 Caroline Street, Fredericksburg VA
Free and Open to the Public 

RGSC members and friends are invited to attend our annual Holiday Open House. We are excited to have a "self described" Native Plant enthusiast, Anita Tuttle, who will present everything you need to know about planting, growing, & tending to Native Plants. Its never too early to start planning for Spring.
We will also have silent auction gift baskets, door prizes, light refreshments and snacks. RGSC Holiday Open House offers the perfect opportunity to relax & recharge, meet & greet RGSC members and friends. Need more info or volunteer?
Contact: Linda  Muller    rgscchair@gmail.com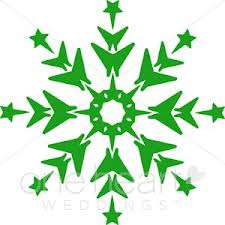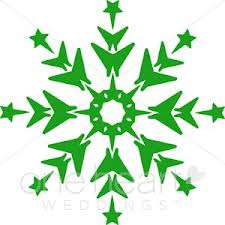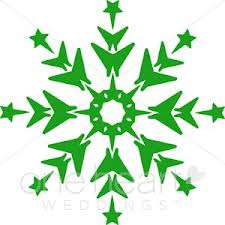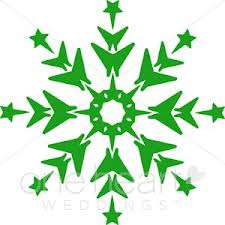 The following information files are available for download.
We are doing our part to limit paper and save trees.


Links: VA Department of Environmental Quality Public Notice (pdf)
http://www.deq.virginia.gov/Portals/0/DEQ/Water/PollutionDischargeElimination/PN_2014-02-24.pdf
Virginia.Gov Townhall Website:
http://townhall.virginia.gov/L/ViewMeeting.cfm?MeetingID=21212
Article from the Free Lance Star:
http://news.fredericksburg.com/newsdesk/2014/03/01/more-sludge-across-spotsy/
* * * * * * * * *
Links: Virginia Outdoor Foundation
http://www.virginiaoutdoorsfoundation.org/event/2014-oil-gas-forum/
Friends of the Rappahannock (info on hydraulic fracking)
http://www.riverfriends.org/OurPrograms/TheRappahannockRiverandEnergyDevelopment/tabid/648/Default.aspx
RGSC's Fracking Forum (2013) Free Lance Star article :
http://www.freelancestar.com/2013-03-14/articles/3314/local-group-raises-fracking-concerns/
* * * * * * * *
RGSC In Your Community

We welcome the opportunity to support events/programs in the RGSC Region. If you know of an event that RGSC can support/table please contact Program Chair: Paula Chow paulachow132@gmail.com or Linda Muller lcmuller@mindspring.com Volunteers always welcomed!

Welcome New Members!
The Rappahannock Group Sierra Club is a regional club that includes the counties of Culpeper, Caroline, King George,Orange, Spotsylvania, Stafford, Westmoreland and the city of Fredericksburg. We are part of the National Sierra Club, the country''s oldest and largest grassroots environmental organization
Our club sponsors quarterly events through-out the year. We also provide educational displays and tabling at local events such as farmers markets, trail openings, school programs, and festivals. If you would like RGSC to participate in your event please contact our Program Chair, Paula Chow : paulachow132@gmail.com.
Stay informed and updated via our web site and "like" our Facebook Page.
Join Sierra Club today!
---
"like"us on Facebook

About Keep Virginia Beautiful

Keep Virginia Beautiful was established in the late 1950's and its mission is to "To engage and unite Virginians to improve our natural and scenic environments". http://www.keepvirginiabeautiful.org/

About Rappahannock Group Sierra Club

Rappahannock Group Sierra Club is one of 11 Sierra Club Groups in Virginia, and is part of the national Sierra Club. The Rappahannock Group Sierra Club with over 400 members serves the counties of Caroline, Culpepper, King George, Orange, Spotsylvania, Stafford, Westmoreland and the city of Fredericksburg, http://virginia.sierraclub.org/rg/

Rappahannock Group Sierra Club

P.O. Box 7972

Fredericksburg, VA 22402
"Explore, Enjoy, and Protect The Planet"

EVENTS
| | |
| --- | --- |
| Earth Day 2012 | |
As part of our mission to "Explore, Enjoy and Protect The Planet" (in our own "backyard"), RGSC is supporting and partenering with organizations across the region. Additionally, RGSC is focusing on quarterly events that will engage members and the community in conservation/environmental activities.
Get Involved !
Virginia Outdoors Plan
The Virginia Department of Conservation and Recreation is collecting public input for the 2013 Virginia Outdoors Plan(VOP) .The VOP is the state's official document regarding land conservation, outdoor recreation and open space planning. You can review the plan and email your comments to the VDCR via this link: http://www.dcr.virginia.gov/recreational_planning/vop.shtml
Keep The Ban: Uranium Mining
The Virginia General Assembly did not vote (up or down) on lifting the state wide ban on uranium mining . The ban remains in place through 2012, however Governor McDonnell has directed health, mining and environmental agencies to draft "conceptual regulations" for uranium mining, to be presented to the 2013 General Assembly (approximately 9 months from now). Its important for citizens to remain engaged in this issue. More info can be found at this link:
RGSC ExCom Meeting
The RGSC Executive Committee meets the first Thursday of every month at 6:30 pm. Interested members are encouraged to attend. Contact: Linda Muller rgscchair@gmail.com
---
CONSERVATION EASEMENTS
Conservation Easements are some of the most powerful tools that can be used to protect the local environment & retain valuable open space & an area's natural resources & wildlife habitat. To learn